Did you know how many blog posts are published every day according to the latest data shared by WordPress? Let us help you. WordPress users publish over 2 million posts every day, which translates to 24 blogs per second. So, while you're reading these sentences, approximately 216 blog posts have been published. It's important to note that these data only account for blog posts shared using the WordPress platform. If we were to count all blog posts across all platforms, the number would certainly be even higher.
Even within minutes, with so many blog posts being shared, how will you attract the attention of your target audience? This is where the concept of SEO (Search Engine Optimization) comes into play. SEO is simply defined as increasing the value of a website in the eyes of search engines, thereby achieving higher rankings and increasing visitor traffic. SEO involves making specific changes to your website to make it more appealing to search engines.
How does it work?
Google and Bing, well-known search engines, always strive to provide the best service to their users. In addition to helping users find the most relevant results to their searches, these search engines also prioritize results of the highest quality. The easier it is for users to read and navigate your website, the higher your ranking will be on search engines. This helps you reach more potential customers and engage with them in a higher quality manner.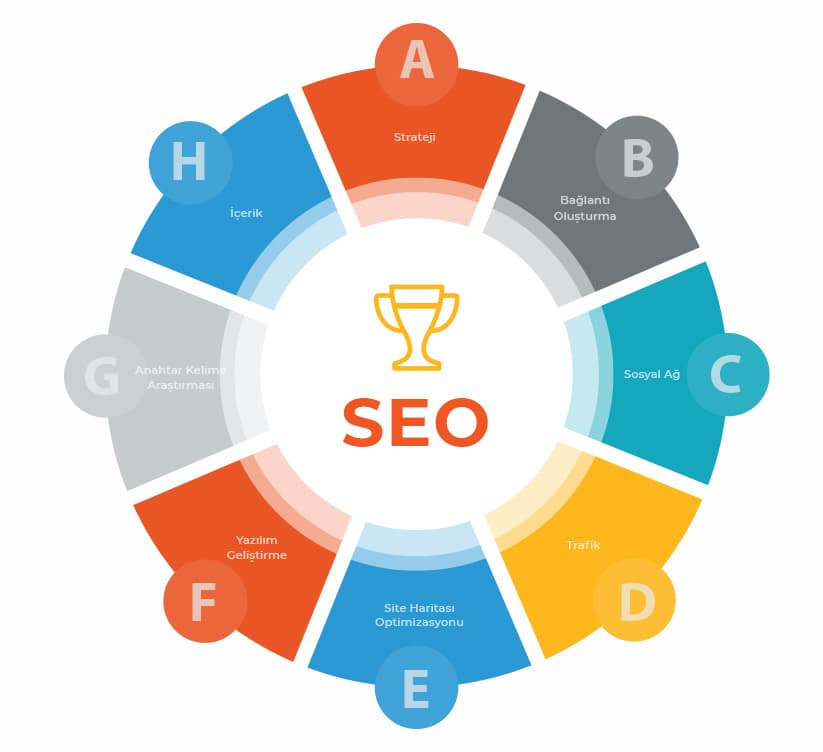 How is SEO work done?
Once we have an understanding of what SEO is, let's take a look at some factors that can affect your ranking in search engine optimization:
Content Marketing
On-Page SEO Optimization
Off-Page SEO Optimization
1. Content Marketing
Before delving into on-page and off-page SEO optimization topics, it's worth mentioning a few things about the content you actually want to sell. Content is highly effective in both capturing the attention of search engines and engaging with your visitors. The more high-quality, relevant content you have on your site, the more likely search engines are to display your pages on higher positions in the search results page.
The key to creating content that is optimized for both search engines and your visitors is to create well-written, diverse types of content on topics that are most relevant to your target audience. 'How-to' content that provides solutions to your target audience's problems can be an example of this.
Another factor to consider when creating content for your website is the use of keywords or keyword phrases. When you create content around keywords that are relevant to the needs of your target audience, you are more likely to rank higher on the search engine results page. Ripon Digital recommends creating content on trending topics and revising your content based on current events.You can use tools such as Semrush to identify the keywords with the highest search volume over time.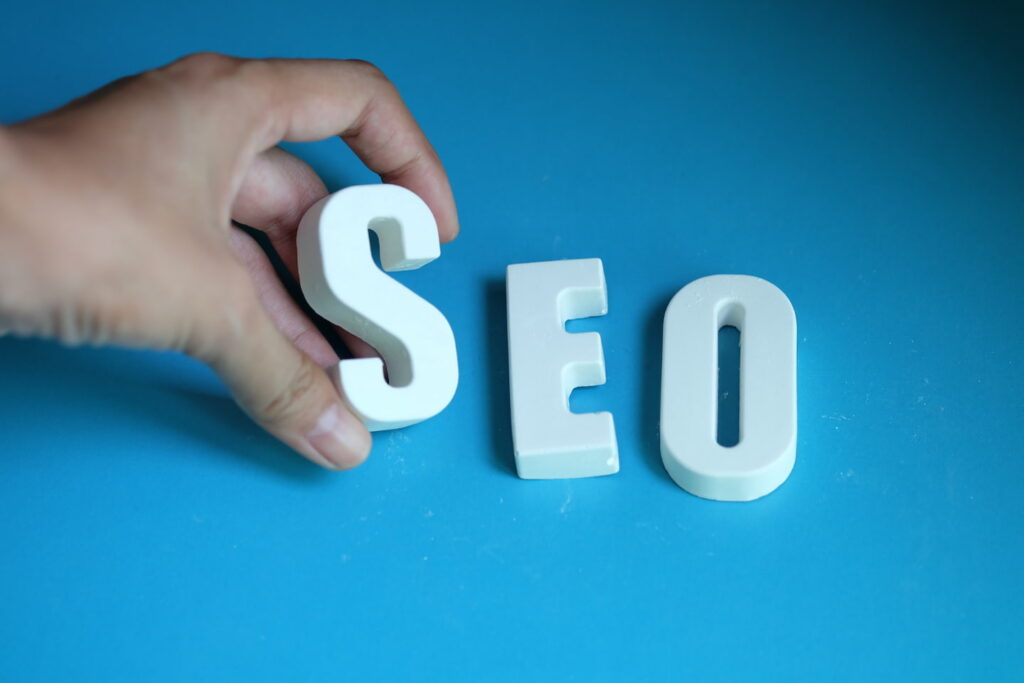 2. On-Page SEO Optimization
On-Page SEO optimization is the process of optimizing the content shared on your website in a way that search engines can better understand. Some of the on-page SEO factors that can help improve your Google search results ranking include:
Title Tag
On-page SEO optimization is the process of optimizing the content shared on your website in a way that search engines can better understand. Some of the on-page SEO factors that can help improve your Google search results ranking include:
Meta Description
You can think of meta descriptions as an exchange of information between search engines and your pages. They are used by search engines to understand what a page is about and what it is relevant to.
Subheadings
Subheadings are used for relevant subsections related to the topic mentioned in the content. You can use tags such as H1, H2, H3, H4 to help search engines understand what you are discussing in the depths of your content.
Internal Links
You can help search engines learn more about your website using internal links or anchor links if you have other relevant content related to the topic mentioned on your website. It will also be functional for your visitors. For example, if you have a clothing store and you are writing a blog post about a specific product, creating a link to the product page you mentioned would be very beneficial.
Image File Names and ALT Tags
If you are using images on your website, you can include your keyword in the image file name and ALT tag. This is a good method for search engines to better index your images.
---
Some tips for ensuring on-page SEO optimization:
Use keywords in a meaningful way. If you use keywords too frequently in unrelated places throughout your content, your page may be penalized.
Focus on one or two keywords in a piece of content. Remember, the more specific you are, the more helpful it will be. Having too many keywords in one content can make it difficult to focus on the main topic and result in weak storytelling.
Ensure that your website is responsive, meaning it is compatible with all screen sizes. Your website should display consistently on desktop computers, tablets, and mobile devices. Keep in mind that many people access information from mobile devices these days.
3. Off-Page SEO Optimization
In addition to the optimization you do within your website, there are also factors outside of your site that can affect your ranking.
Backlinks
One of the most popular ways of off-page optimization is through backlinks. You can start by purchasing links from websites that create quality content, have a trustworthy reputation, and are relevant to your target audience and your site.
Social Media Engagement
Make sure to create high-quality and useful content that people can recommend to each other on social media. The more relevant and interesting your content is to your target audience, the higher the likelihood that others will access and share your content.
---
With these methods we mentioned, you can generate organic traffic to your website. A website that is properly configured for SEO can rank high among your competitors. Remember, SEO requires effort and consistent work. Brands that focus on getting quick results are unlikely to succeed by plagiarizing content. SEO consultancy is not a short-term task, but a service that should be taken regularly. Different strategies should be created and continued according to search volumes and competitors.
You can contact us to learn more about your brand's SEO management. Ripon Digital is just a click away!
---