The importance of a domain name is significant whether you already have a business or you are a newly established company. Typically, the first thing a potential customer will do when searching for a product or service is to perform a web search. If your website is easy to find and access, it will greatly increase sales opportunities. Having a high-quality domain name has many advantages. A premium domain name not only protects your brand and gives you a more professional appearance, but it also increases your search engine ranking. As you establish your business and develop your website with quality content, your domain name will become increasingly recognized on search engines like Google, which will attract more customers. A domain is a virtual asset that will continue to increase in value over time, depending on its connection to your business.
Today, as a significant portion of shopping takes place online, the dynamics of marketing have significantly changed, and having a well-developed and maintained website has become one of the most effective and permanent ways to reach potential customers. From a marketing perspective, you can create a lasting brand image with the right domain name. But first, let's discuss some basic points.
What is a Domain Name?
At a basic level, domain names are important because without them, internet usage wouldn't be as simple and easy as it is today. Every website on the internet has an Internet Protocol (IP) address, which is a unique string of four numbers separated by dots, like 184.148.1.2. Remembering the IP addresses of all the websites you visit would be almost impossible, so a group of computer scientists created the domain name system to assign a unique name to each numerical IP address. This allowed us to symbolize numerical values with letters. However, domain names are more than just technical symbols. A short and memorable domain name can help you create a successful online image and avoid getting lost in the online world.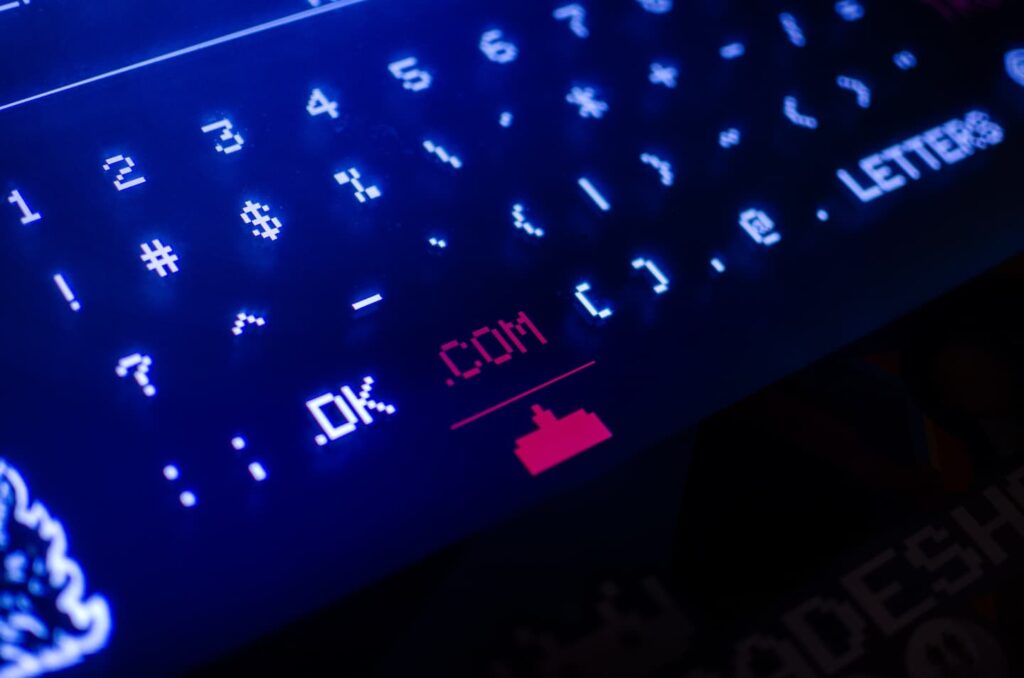 Domain Name Length
Having a short and memorable domain name is always better. Ideally, the length should be between 6-11 characters. Simple, short, and memorable domain names are always one step ahead. The longer the domain name, the more likely your potential customers will make spelling mistakes while typing it. If you are going to choose a domain name by combining two words, avoid repeating letters to prevent confusion. Avoid using hyphens and numbers. Always remember one thing: simple is best.
Come up with a Memorable Domain Name
Having a strong domain name is important for positioning your brand at any stage of business, for businesses of any size. An ideal domain is one that can entice consumers with a short and catchy slogan or unique headline, promote professionalism and a sense of satisfaction, and set your business apart from others in your industry. Think of choosing a domain name like deciding on a company logo, because the two should go hand in hand.
Your domain name should be a reflection of your brand, simple, and memorable. If your company name is already taken, you can use a slogan instead of the company name. A short and concise, memorable slogan – as long as it reflects your brand – can be a very effective way to market. The richer your domain name is in terms of keywords, the more likely you are to appear at the top of search results. Premium domains are typically filled with high-quality keywords.
BONUS:
Domain names can earn more than many investment tools. Take a look at some of the most valuable domain names and what they were sold for:
360.com – 17 million dollars
Internet.com – 18 million dollars
VacationRentals.com – 35 million dollars
PrivateJet.com – 30.18 million dollars
Insurance.com – 35,6 million dollars
---